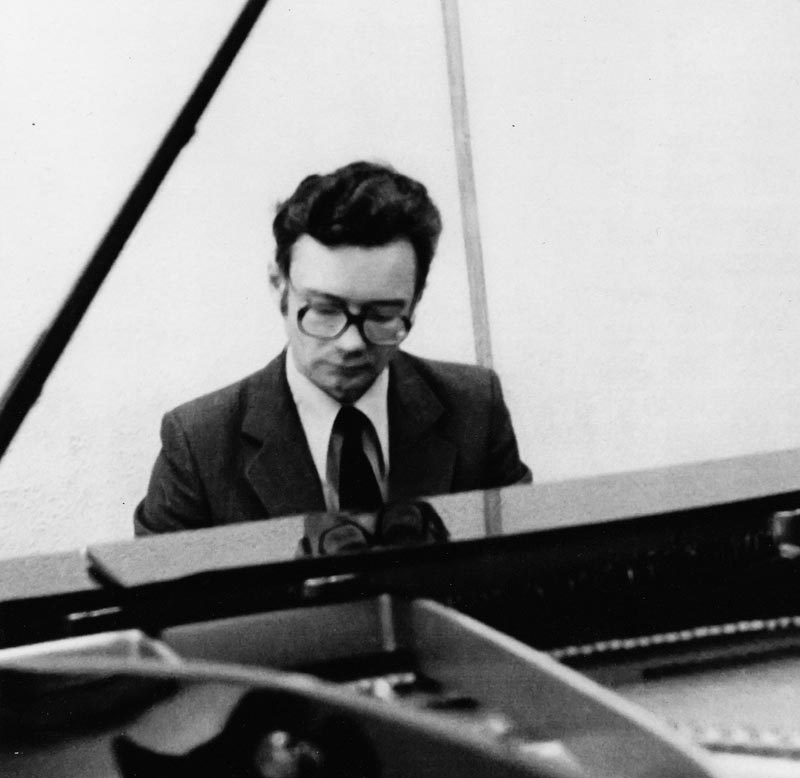 Alexander Basilov (1946-2007) was a Russian composer and pianist who lived and worked in Moscow. He completed both composition and piano studies at the Moscow State Conservatory and later became a piano professor at the renowned Gnesin Music Institute. He finished his piano studies with distinction under the guidance of Stanislav Neuhaus and Lev Naumov and later finished his composition studies with Evgeni Golubev and Alfred Schnittke.
From 1970 he worked at the Gnesin Music Institute as a piano and composition teacher, later becoming a member of the USSR Union of composers where he was vice-president at the Children's Academy of Music from 1990-1999.
Inspired by composers like Alfred Schnittke, Frederik Chopin, Sergei Rachmaninov and Rodion Shedrin, Alexander Basilov wrote over one hundred works, focusing on piano literature and vocal repertoire. Additionally, he composed a large number of choir works, music-theatre plays and orchestral pieces.
Alexander Basilov was a leading figure in the contemporary music scene of Moscow at the turn of the century, performing frequently in concerts and giving masterclasses within Russia and abroad. He was a very dedicated piano and composition teacher and regularly organised concerts at his beloved Peredelkino. This special village, just outside Moscow, hosts the "Pasternak House" – summer house of the famous writer Boris Pasternak. In organising concerts and soirées of newly written music, Alexander Basilov was honouring the tradition of the late Heinrich Neuhaus, who had organised similar evenings at the Pasternak Dacha.
Devoted to teaching composition to children and curious to discover what music they created, Alexander Basilov organised concerts and workshops for young students. He wrote articles on the importance of teaching composition from early on, highlighting its value for music education and beyond.